Finding land to start nangu has been quite an adventure. It brought us unexpected allies and surprises... and of course, the land of our dreams.
We are getting really close to buying land for Nangu's pilot program. We began by considering all kinds of agricultural and logistical needs but never imagined that we would find sacred land with fantastic owners that would become our greatest allies.
Last year, we started the quest to find land that had been managed under conventional agriculture. We were looking for degraded soils due to decades of mono-crop farming and chemical use. Since this would be our first iteration we wanted a piece of land that was degraded but not entirely devastated. The Nangu model is quite a grand experiment already and we wanted the agricultural challenge to be somewhat moderate. We were looking for land with access to clean water, in a bioregion suitable for fruit trees and a vast diversity of crops. Relatively close to a mid-size city with good road access, reliable internet and electricity. After months of visiting several options, we got an email from one of our scouts, we immediately recognized that this was the land we were looking for. 227 hectares of land, crossed by 7 bodies of water, a hydroelectric plant, full of plains and soft hills. Located exactly in the bioregion we pref, next to a small rural village. For decades it has produced three main mono-crops: coffee, sugar cane and cow pastures. It was the land of our dreams.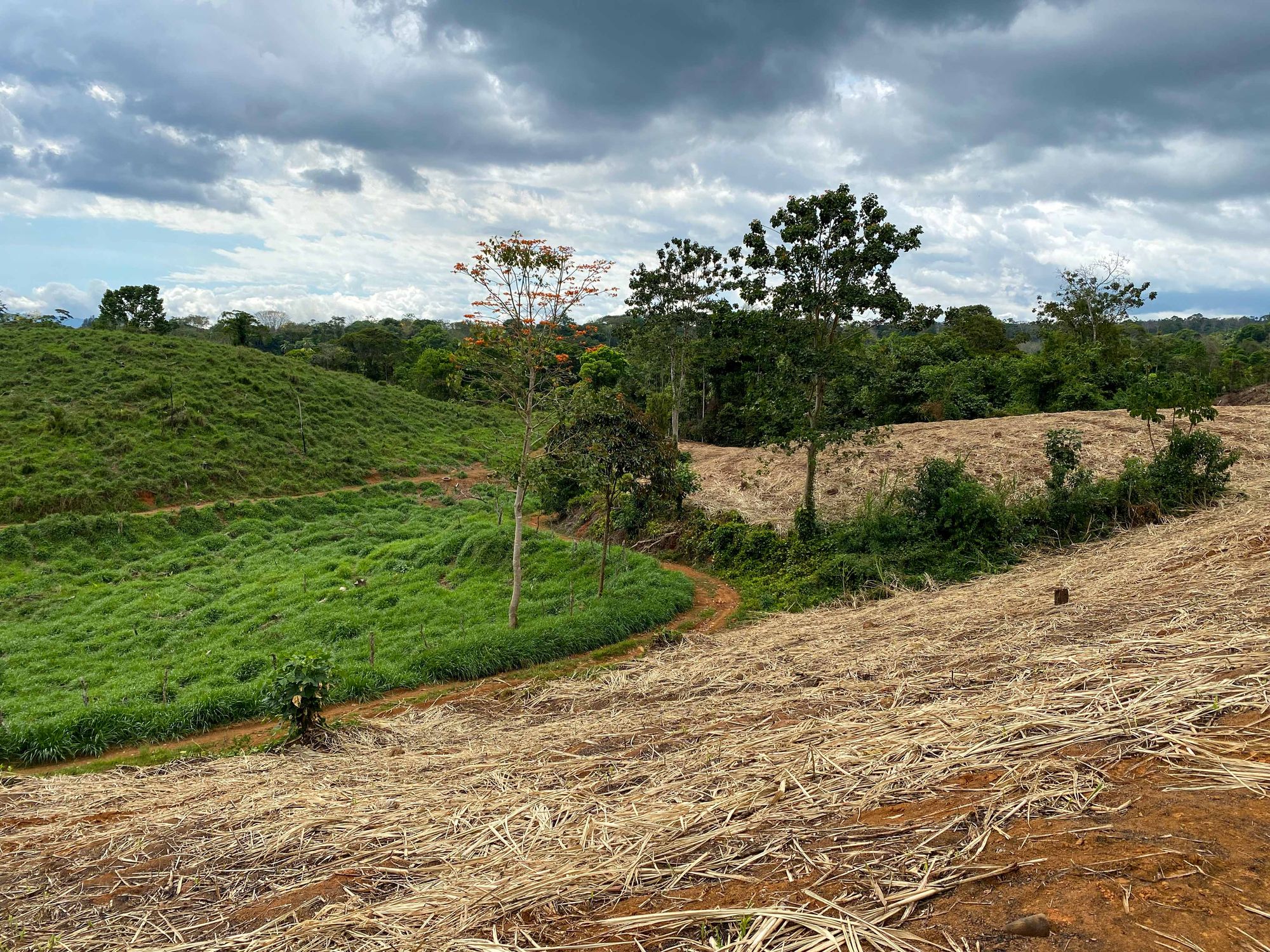 As we learned more, surprises kept coming. We met Aaron, the current farm manager, a strong and kind soul who was born next to the farm and had worked there most of his life. We learned that the farm was the pride and joy of a former agricultural minister. He came across it in the 40s when the Inter-American highway was under construction. He was appointed to feed the oxen that would carry construction materials in what used to be very remote farmland and jungle. He chose this farm because the grass was green even in the dry season. The minister, affectionately known as Yoyo spent most of the rest of his life in this land. He was known as the patron of small farmers. Famous for his genuine care for the underprivileged, humanity and ingenuity. He was a man ahead of his time and the farm is a testament to that. The hydroelectric plant was used to feed the coffee processing plant. Next to it, he built a one-of-a-kind vacuum boiler to efficiently reduce cane juice into whole sugar. He introduced the farming practices that were the spearhead of innovation at his time. Sadly, this meant the introduction of the "Green Revolution", in other words, heavy plowing, agrochemicals, mono-crops and mechanized farming. I can see how this was done with the best of intentions and full of unintended consequences. In his final years, he started introducing intercropping, agroforestry and sustainable practices, sadly this only happened in some tiny areas of the farm. The vast majority remains as extensive mono-crops.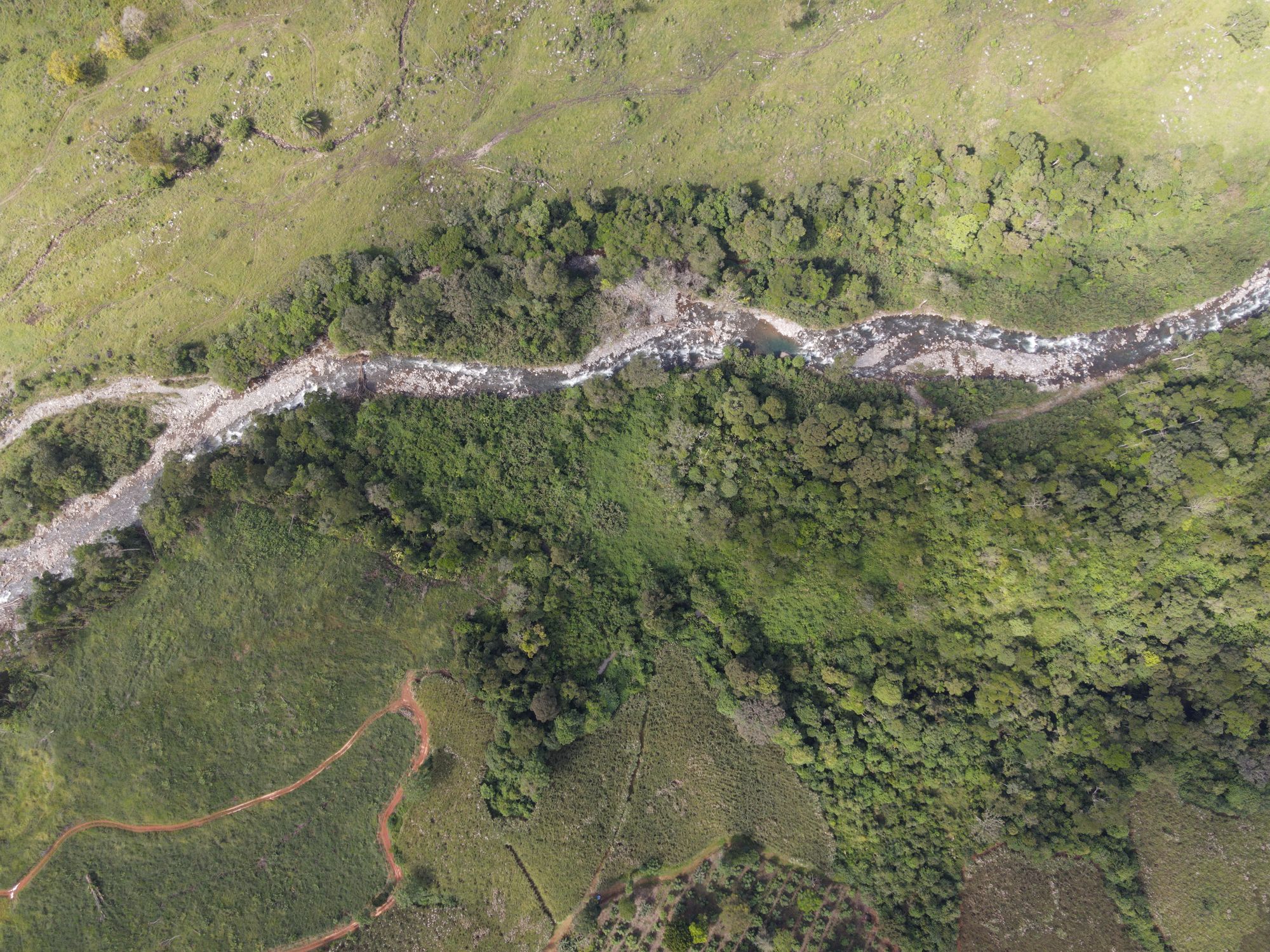 In 2009 Yoyo passed away, leaving behind a great legacy and a great farm. Conscious that his spirit was all about farming innovation, support of small farmers and food security, the family felt compelled by Nangu's vision. They became fantastic allies in our journey and agreed to sell the land progressively to make the economic burden manageable for Nangu. We will start by buying a 15 ha plot where the first two years of operations will take place. Nine families will begin a 3-year learning journey to plant and establish a productive food forest.
Walking through the farm we learned that it is home to two "sacred stones". Big boulders with ancient indigenous carvings in them. We heard the stories of how decades ago burial sites were found and looted. Impressed by these boulders and the story of burials we realize that we are stepping into sacred land. We sincerely believe that bringing back balance to the ecosystem, treating the land and the plants with respect, and bringing opportunities to the local community will be a great way to honor the sacredness of this land. Tragically, the indigenous population of this place was displaced a long time ago. Nevertheless, we will make sure to invite indigenous leaders to ask permission to do our work in harmony with nature, the local community, and the spirits of the land.