Costa Rica has a longstanding tradition of achieving outstanding accomplishments in environmental, social and economic issues.  Although there are many reasons to admire Costa Rica for these, the country has enormous debts with the "green and happy country" image that it sells to the world, specially around agriculture and poverty. Nangu could bring an important shift to help the country clear their own contradictions, but  most importantly grow forests and fair economies.
Intro
About a year ago, the idea of creating Nangu was born. We started to imagine a replicable model to restore degraded land all around the tropics and convert them into productive food forests, conservation areas, an economic powerhouse and the home to millions of people living a fulfilling life. Research, interviews, endless conversations and a healthy dose of optimism convinced us that our best chance to ignite a movement is through local networks of coops that grow, process and distribute forest products to eco ethical markets. Nangu acts as a platform that facilitates the interactions between coops, upholds the core values, provides support and witness as people and forests grow together. As we clarify and envision the intricacies of such an organism, one thing seemed clear from the beginning. The first Nangu Village will happen in Costa Rica. I'm aware that I suffer from "proud Costa Rican bias". Nevertheless, I sincerely believe there are more than enough reasons to start there.  In this article we will explore the good and bad things that make this small nation a great place to start a global scale forest regeneration project.
![](https://nangu:8890//wp-content/uploads/2020/07/Tortuguero-Pucci-1024x683.jpg) Cover photo and this one from Tortuguero National Park by [Pucci](http://www.photographyincostarica.com/#/nature/)
Environmentalist at the core
In 2009, the Costa Rican government first declared the goal to become CO2 neutral by 2021 under much criticism for unrealistic expectations. We are just one year away and the skepticism proved to be right, the goal is impossible for the next year. The day that the current president took office, instead of driving an executive limousine, the young Carlos Alvarado took a hydrogen fuel cell bus developed by a Costa Rican astronaut that drove the new government team to the National Museum for the ceremony. The museum used to be the military headquarters where seven decades earlier, Costa Rica abolished the army. In his speech he honored the country's bold decision to abolish the army and announced that the great legacy of our generation will be to decarbonize our economy. An official decarbonization plan was launched to attain a modern, resilient, inclusive and net-zero emission economy by 2050.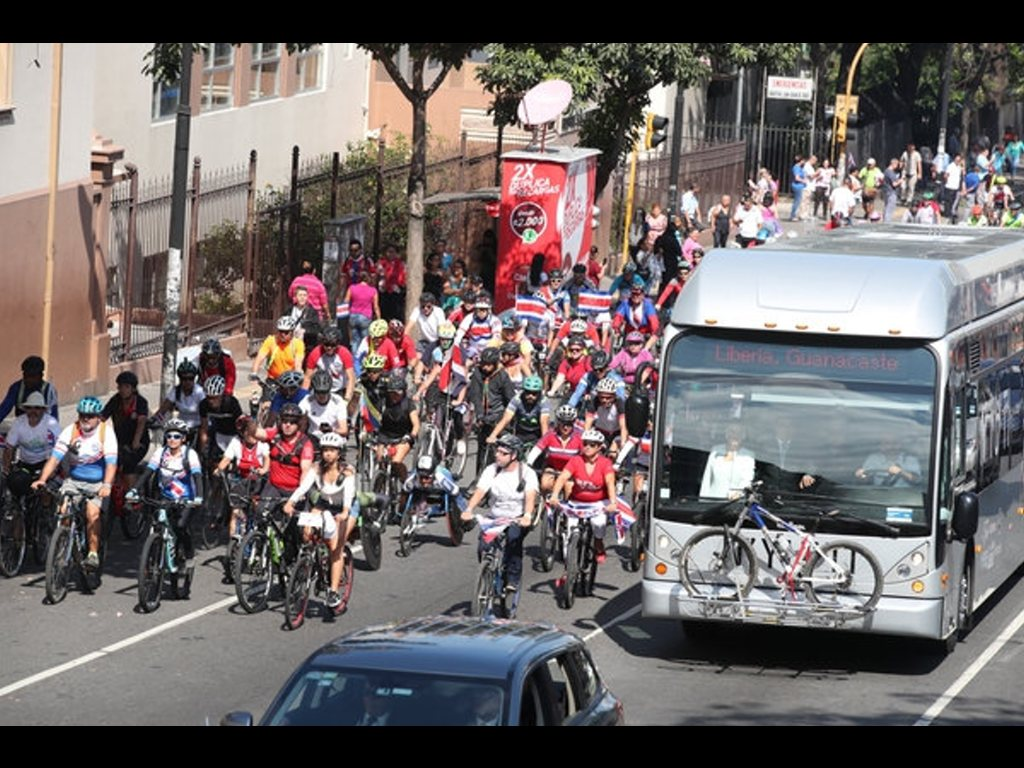 In the 1970's the National Park System was created to protect the last areas that remained untouched by humans. In the 80's the country saw the greatest deforestation in our history, reaching approximately 21% of forest remaining. Since then the trend was reverted and today CR has approximately 52% of the land with tree dominated landscapes (plantations and real forests combined). To the best of my knowledge, Costa Rica is the only country in the world that has been able to significantly increase forest areas and the GDP simultaneously in the past 3 decades.  Since the late 1980's, forest areas more than doubled and GDP per capita has more than tripled!
In addition to decarbonizing the economy and increasing forest areas, Costa Rica has also banned hunting, mining, zoos, and fossil fuel exploitation. The electrical power grid works almost all year round with 100% renewable energy sources.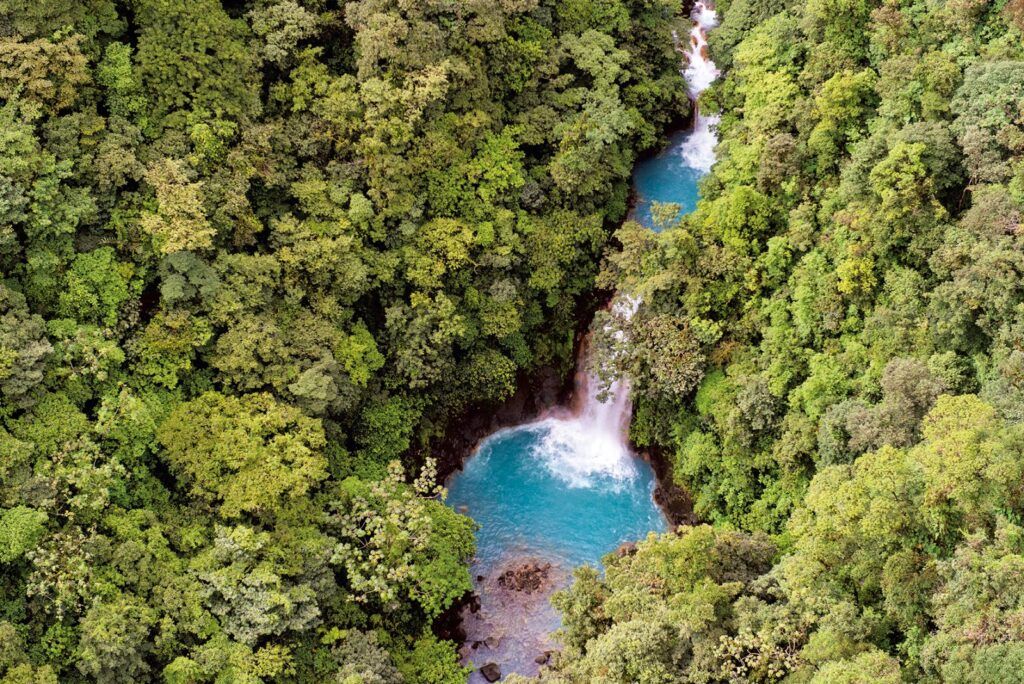 In the last two decades the country has seen an explosion of permaculture farms and educational centers, organic farming associations, ecological markets and shops, green energy entrepreneurship, an organic farming law, electric vehicle stimulus laws and a stronger environmentalist movement.
Pioneering spirit
Costa Ricans are proud of living without an army in one of the most violent regions of the world. Shifting our resources from tanks to teachers and doctors, we became known as the Central American Switzerland. Elementary education became free and mandatory and public higher education became world class and truly affordable. There is a tradition to do unconventional, hard to imagine projects that are designed to benefit the majority and not only a few. We have achieved an unusual balance of left leaning social democrat policies with a strong right leaning market oriented economy. Today, in times of Coronavirus, our public and universal health system has put Costa Rica as one of the best Latin American countries to deal with the pandemic. Not only slowing the curve, tracing the virus spread and saving people's lives, but also developing its own research programs to create a treatment and a vaccine.
Agrarian society gone wrong
Despite so many remarkable accomplishments, when it comes to farming, Costa Rica still behaves like a banana republic. We gain global notoriety by producing world class coffee in relatively diversified fields. Back then, we were mainly focused on food sovereignty and a noble cash crop to export. Sadly, the banana industry became our number one export product, cutting down tens of thousands of hectares of primary forest.  More recently pineapple became the biggest culprit, with illegal forest land grabs and responsible for polluting ground water, making it undrinkable for generations to come. Recently our "green" government approved a massive pineapple project in Sierpe that would destroy thousands of hectares of primary forest, compromise one of the last RAMSAR mangroves in the world and destroy archeological sites where famous stone spheres have rested for centuries. Permits were given in record time based in a questionable environmental assessment.
Luckily, the public pressure was capable of halting the project. It is a sobering reminder of what happens when unscrupulous businessmen and politicians get together. People and planet lose. With the rise of industrialized monocrop farming and an entire generation of agronomists sold into the "green revolution", Costa Rica became the country with the highest use of agrochemical per square meter in the world, and the agrochemical abuse is only getting worse. In short, we went from self-sufficient plantations with diverse coffee fields to hyper toxic monocrops that destroy primary forests, pollute the ground waters and hurt rural communities. It is like switching windmills for faulty nuclear stations and pretending to be "green".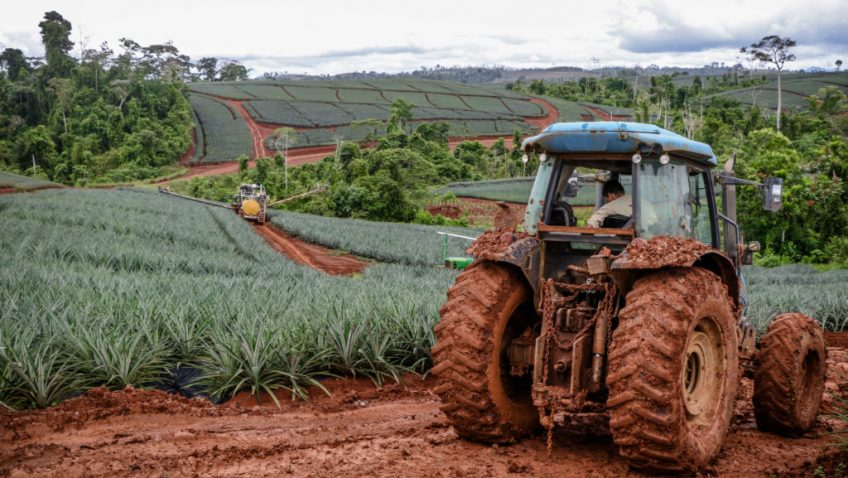 Nangu is an opportunity for the country to do what it is good at, taking a bold idea that benefits all of us and strike a balance between market driven economy, nature conservation and socially responsible actions. It is one piece of the puzzle that will allow the shift to a regenerative society that takes care of nature, people and the future.
Window to the world
Travelling the world I've been surprised by the positive reaction that rises when I say that I am Costa Rican. People constantly talk about beautiful nature, how green the country is, that we abolished the army and Keylor Navas (the PSG goalkeeper). I often see viral videos praising our policies and environmental accomplishments. Costa Rica is a window to the world and this makes it the perfect laboratory to develop a replicable model for the tropics. If a small country in a violent region can do it, any other country can choose to follow the example. Once we have a couple Nangu villages restoring degraded land into food forests, with hundreds if not thousands of worker owners of productive coops and a thriving local economy; the Costa Rica effect will amplify the reach and inspire tropical communities around the world to establish their own Nangu coop network. We hope to unite the dreams of millions of people to have a meaningful, enjoyable, regenerative and abundant life. We will start to grow a forest to call home in Costa Rica and then continue to grow them around the world.
Please follow us on Instagram if you are interested in our next steps. Take care!